The next LIVE broadcast is coming soon!
Stay tuned...
Past live broadcast content
MAY26 20:00pm PDT
MAY26 23:00pm EDT

LIVE products: hoodies & activewear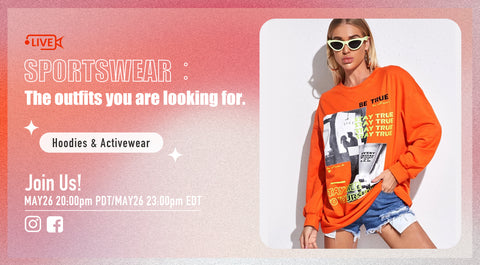 Sportswear:The outfits you are looking for.
May 20 at 0am PST.

LIVE products: Dress special (basic dress,going out dress,vacation style dress,etc.) 

View Product>>>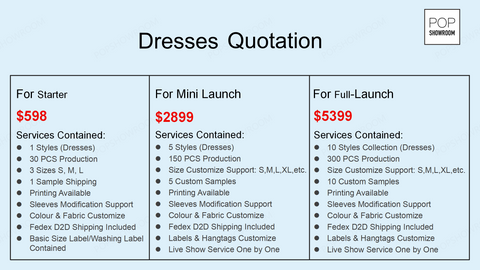 Wear and set trends.
Here's your VIP pass that will make you the headline act this season!
For Starter
$598
Services Contained:
1 Styles (Dresses)
30 PCS Production
3 Sizes S, M, L
1 Sample Shipping
Printing Available
Sleeves Modification Support
Colour & Fabric Customize
Fedex D2D Shipping Included
Basic Size Label/Washing Label Contained
For Mini Launch
$2899
Services Contained:
5 Styles (Dresses)
150 PCS Production
Size Customize Support: S,M,L,XL,etc.
5 Custom Samples
Printing Available
Sleeves Modification Support
Colour & Fabric Customize
Fedex D2D Shipping Included
Labels & Hangtags Customize
Live Show Service One by One
For Full-Launch
$5399
Services Contained:
10 Styles (Dresses)
300 PCS Production 
Size Customize Support: S,M,L,XL,etc.
10 Custom Samples 
Printing Available
Sleeves Modification Support
Colour & Fabric Customize
Fedex D2D Shipping Included
Labels & Hangtags Customize
Live Show Service One by One