LABELS, HANGTAGS & PACKAGING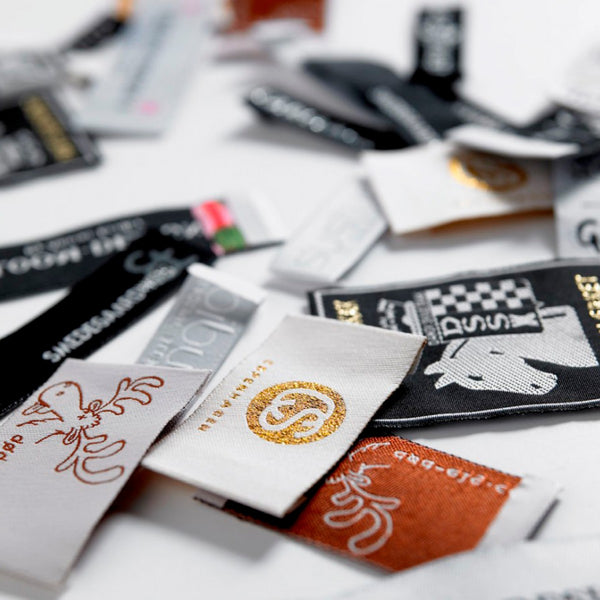 Brand recognition
Creating a brand story is important when considering which custom woven clothing labels are right for your creations. 
Consider what you will be using them for, where and how they will be attached and what other branding materials you may need.

FULL PACKAGE:

  >Hang Tags
  >Neck Labels
  >Size Labels
  >Washing Labels
---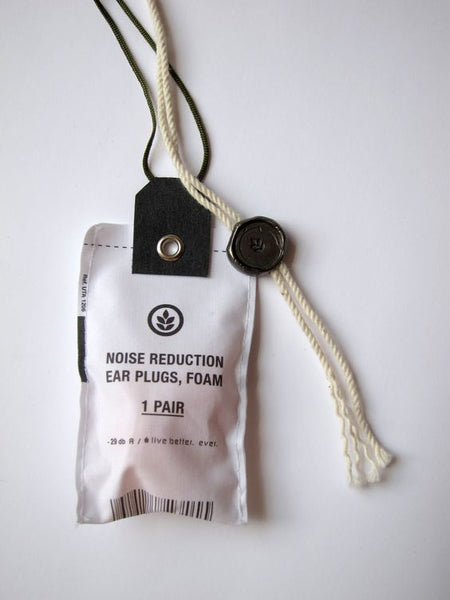 LOW MOQ CUSTOM LABEL & HANGTAGS
We make it easy for small or large businesses to take advantage of all of our design possibilities by offering very low MOQ
. This means that no matter the size of your business, the same design possibilities are available to you.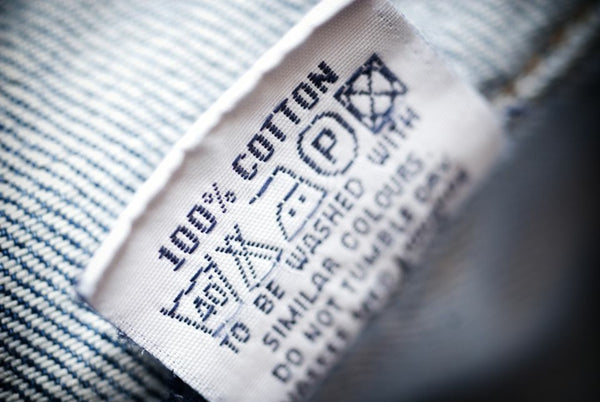 PERSONALIZED CLOTHING LABELS AND THEIR BENEFITS

Having your own labels has many advantages. For one, the design is completely up to you which means that you can adapt it to the needs of your product and your customers' wishes.

Labels are indispensable for companies with textile products because an individual logo design greatly increases the brand's recognition value and gives the product a professional finish. Our fabric labels will make your product stand out from the rest. When strategically placed and matched to the product color, your textile labels are the perfect finishing touch. And if you are a creative genius making presents for friends and family, then why not add a personalized label with a short message or the recipient's name? Fabric labels are definitely a more sustainable, durable and high-quality alternative to plain adhesive paper labels.

FABRIC LABELS

→ Woven Labels:
Customers often ask if our Woven Labels with Text & Symbol are embroidered - but this is not the case. 
We offers woven textile labels. This means that the motif is woven in with the background with up to 6 threads of polyester yarn to create a label (damask weave) from scratch. Our white and dyed yarns are Oeko-Tex certified and consist of at least 50% recycled yarn.

→ Printed Labels:
At The Pop Showroom you can have textile labels printed by means of 4-color digital printing which is transferred on to soft satin polyester or Tyvek. We also offer recycled printed labels. The advantage of printing on textile versus weaving is that even small details and color gradients can be reproduced.

→ Laundry Labels:
Laundry labels are woven, or printed on satin or tyvek - also available in a recycled version - and are fully customizable.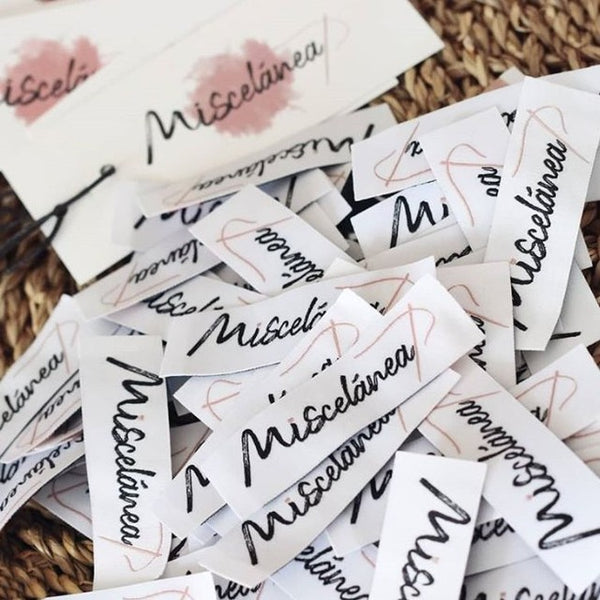 CREATE YOUR PERSONALIZED CLOTHING LABEL & HANGTAG with THE POP SHOWROOM
DESIGN SERVICES

If you need help with  personalized clothing LABEL & HANGTAG:
EMAIL US AT INFO@THEPOPSHOWROOM.COM
To order LABEL & HANGTAG with your Logo, just follow these steps:

EMAIL US AT INFO@THEPOPSHOWROOM.COM

● LABEL: Send your photo inspiration or PDF artwork, Choose the type of base fabric and the shape you require. 

● COLOR / SIZE / DETAILING : Send your preferred Fabric Base Color, Pantone Number, Size Specification, Text Thread color and any other details

● MESSAGE: Let us know any special instructions or notes in this section.
*PRICE IS INCLUSIVE OF SHIPPING FEE WORLDWIDE